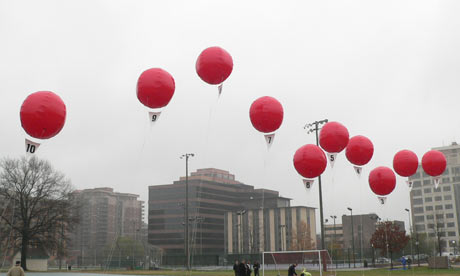 There is fascinating new evidence that incentives work for social networking VIRAL growth... even better than DARPA expected.
This article
outlines the details of the MIT Students "incentive program" for social networking to help them find 5 red weather balloons spread across the nation. Their program rewarded $2000 for "first to find the balloon" but also "$1000 for a friend who referred them" and "$500 to the friend of the friend who referred that friend" and so on!!! BRILLIANT!
http://www.guardian.co.uk/technology/2009/dec/07/darpa-challenge
And this is part of what
Karmaback
does... we reward people for sharing good deals, specials, and cool products with their friends! Its the whole point of
Karmaback
! If you haven't checked out Karmaback yet, now is the time... you could be missing out BIG!
Read more about the MIT team here:
http://balloon.media.mit.edu/